Interzoo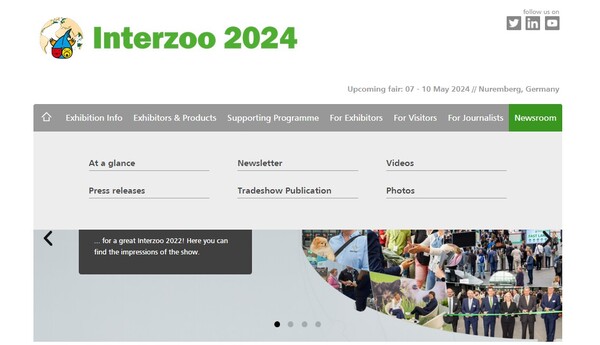 The world's leading trade show, Interzoo, focuses on innovative products, brands and services, as well as exciting new products and trends from around the world.
In addition to the traditional segments around dogs, cats, small mammals, birds, aquaristics and terrariums, topics such as equestrian sports, animals in the garden, pet food technology, shopfitting, IT systems, e-commerce, packaging, specialized media, etc are also represented.
About 39,000 trade visitors from 126 countries were introduced to the latest pet products and services from 1,990 exhibitors from 66 countries - including leading suppliers, as well as fledgling companies and start-ups - at the last and largest event to date in 2018.
More than three quarters of the visitors are professionals from the trade, for example from pet shops, hardware stores and garden centers, drugstores, food retailers and internet trade. Only authorized trade visitors are admitted to the Interzoo.