GARDEN CENTER ADVICE
Garden Center Advice is the garden center advice platform for garden center owners and investors who are looking for an innovative and very sustainable concept approach in the world of garden centers. Experienced and leading experts from the retail, architecture and garden center industry have joined forces with the aim of sustainably developing or optimizing garden centers all over the world.
Garden Center Advice helps entrepreneurs to make and maintain maximum profit with their garden center. Thanks to the combination of different expertise within Garden Center Advice, a company is supported on all fronts. For example, with the help of visuals bottlenecks in routing, assortment and presentation are immediately made clear.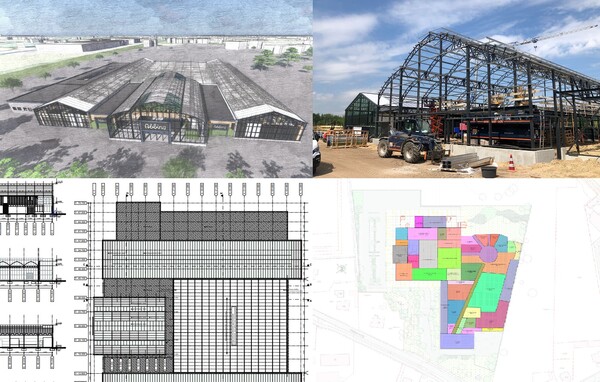 Designing a garden center seems simple, but it is not. The simple way of conveying a message to the consumer and what you want to radiate as an entrepreneur is extremely important. While making a design, we first look at the way in which the entrepreneur wants to position himself. What is the desired target group that you want to appeal to and the corresponding clientele? What is the available investment budget that is available. What is the expected turnover potential of the project? How many m2 of floor space is available? Many questions that will pass the Revu during a first acquaintance in order to get clarity in your wishes.
Then the design can begin. By listening to the customer, we try to make the best possible first sketch of the future design. By working from large to small in the division of surfaces in the store, it is possible to peel off the project, as it were, and to get to the core of the design. This is where the drawing phase starts in which we work together towards the desired result.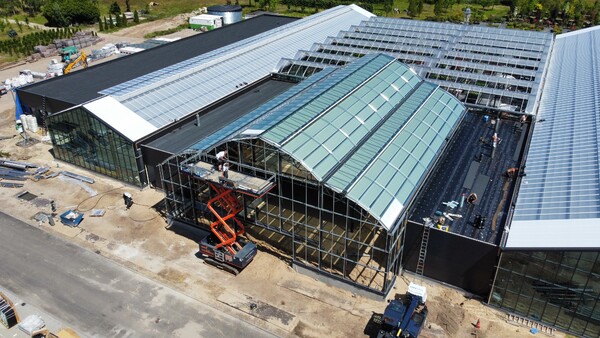 Building a garden center is easy. After all, they are posts made of wood and/or steel, often with a polycarbonate or glass roof. At least that's what people would like to believe. Nothing could be further from the truth. Building a garden center can be stressful, emotional, exciting and often new. You may not build every day, but we do.
"Do you want us to take care of the entire construction and supervision?"
The Garden Center Advice team has a lot of experience in building garden centers from an architect's point of view, but also from a greenhouse builder's role. Our experience gives the opportunity to look together with you at what is the right way for you to build your garden center.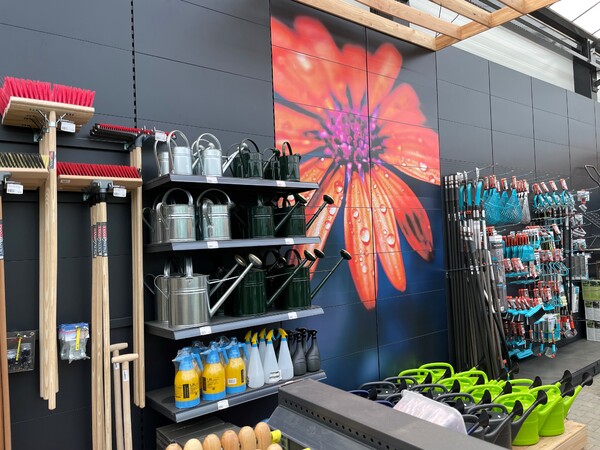 Everything revolves around making a total meeting for the client. An experience for customers to withdraw from the daily grind or to simply run a quick errand. Various functions of routing and shopping experience must be integrated in the contemporary interior design.
"GardenCenterAdvice.com takes care of the entire routing and store layout."
When it comes to new construction, renovation or revitalization of your garden center, Gardencenteradvice provides all the qualities required for this: from knowledge and advice to design and delivery.
A renovation or an entire project?
Our professionals know better than anyone how to translate a beautiful and original design into a solid and functional building.
Store material is important to present products flexibly and professionally. Traditionally, the name tegometal has become a common name for positions ranging from 2.5 to 3.6 high. The most common height is 3.6 to present products. The back walls can be replaced with holes or smooth back walls. You can place rods in the holes on the back wall on which hanging goods can be presented.
"There are various suppliers who all supply this type of rack. Either as own brand or import from the Far East."
The racks can be supplied in different RAL colours. This can also influence the choice of supplier. Not every supplier has a certain color in stock, which is important if you want to order racking material at a later time. Not every supplier has every color in stock.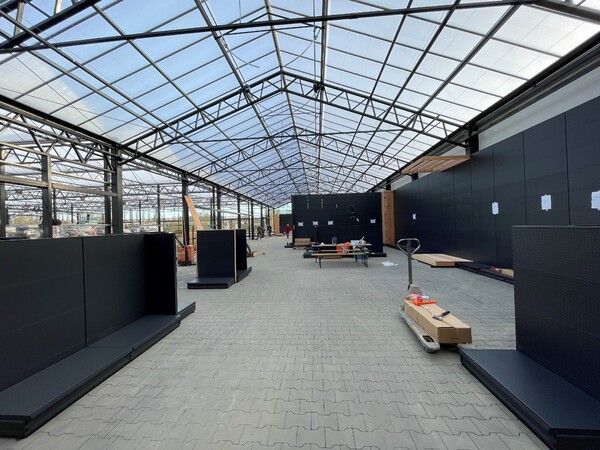 GardenCenterAdvice is a platform that works very closely with various suppliers who supply products to garden centers. This close collaboration gives us the opportunity to provide sound advice on what potential suppliers could be. It is possible to include assortments of suppliers in the plans for each department. The products are, of course, always tuned in detail per individual, but a basic range is very conceivable. This close cooperation also gives suppliers the opportunity to give good advice based on product ideas. After all, both garden center entrepreneurs and suppliers often have the same goal and benefit from a very well-functioning location.
From flower bulbs to tools, from houseplants to pot & plant combinations, it is possible to furnish shops according to all the tastes and wishes of our relations.
After successful completion of the realization of the building and the furnishing, the store will be filled with products. It is important that the sales results of the store are closely monitored. At GardenCenterAdvice, we have the ability to work with you to track and improve your store's performance.
By working closely with suppliers we have the possibility to follow the results of the store. When it appears that a certain department is lagging behind, we can zoom in on this problem and implement changes. By closely following the results, we can develop the optimal store and secure investments.
Of course, it is and will always be the case that the independent entrepreneur is always responsible for the result achieved. If desired, we can monitor and optimize so that you are not alone.
Store meters that are lagging behind in turnover are mapped out and the entrepreneur is given tools for improvements and opportunities to generate extra income. Garden Center Advice can also make environmental, competition analyzes and feasibility studies, depending on the environment. As a result, opportunities can be assessed and utilized as effectively as possible and potential threats can be countered in a timely manner. Developing a custom-made garden center together with the advisors of Garden Center Advice can be a valuable addition for you as an entrepreneur. Curious what we can do for you? Please contact us so that we can share our many years of experience with you.
Garden Center Advice
J. Duikerweg 13
1703 DH Heerhugowaard
+31 (0) 72 57 60 600
info@gardencenteradvice.com