The bastard Medium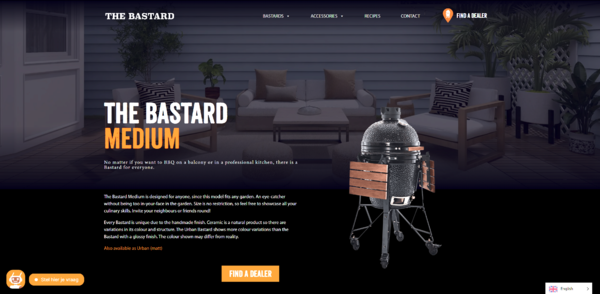 Of je nu op een balkon of in een professionele keuken wilt barbecueën, er is voor iedereen een Bastard.

De Bastard Medium is voor iedereen ontworpen, aangezien dit model in elke tuin past. Een blikvanger zonder al te in-your-face in de tuin. Grootte is geen beperking, dus voel je vrij om al je culinaire vaardigheden te laten zien. Nodig je buren of vrienden uit!

Elke Bastard is uniek door de handgemaakte afwerking. Keramiek is een natuurproduct dus er zijn variaties in kleur en structuur. De Urban Bastard vertoont meer kleurvariaties dan de Bastard met een glanzende afwerking. De getoonde kleur kan afwijken van de werkelijkheid.