Beeztees
BEEZTEES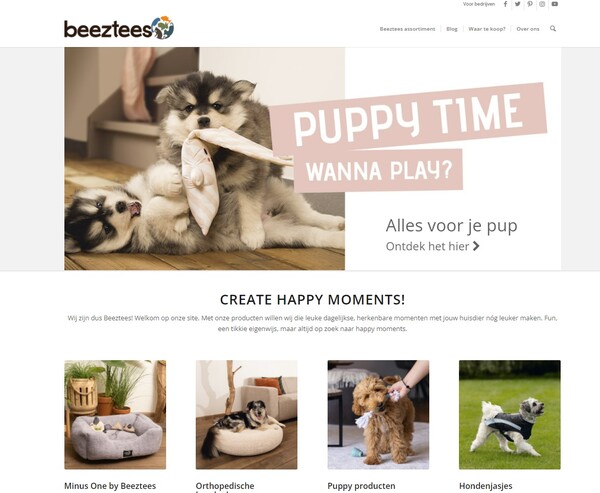 We would like to introduce you to Beeztees, a brand specialized in toys and accessories for pets. Our goal is to make your pet's life as pleasant, healthy and safe as possible. This has been our mission for more than 45 years, because just like you, we want to give our pets the best possible care and products.
Our range offers a wide range of products for dogs, cats, rodents, birds and fish. From toys to care products; at Beeztees you will always find the perfect product for your pet.
INNOVATIVE

Every day we invent and design new products for pets, so that we can continuously surprise our customers!

ORIGINAL

A little bit different, in our own special way. This is how we meet the special needs of our valued customers: the millions of pets around the world.

ACTIVE

Being active with your dog is important and mutually beneficial for your own health and that of your dog.

FUN

Having fun is one of the best things in life! We are happy to expand, improve and renew our range with the best pet accessories on a daily basis.