Instore supplies & 3D routing
Everything revolves around making a total meeting for the client. An experience for customers to withdraw from the daily grind or to simply run a quick errand. Various functions of routing and shopping experience must be integrated in the contemporary interior design.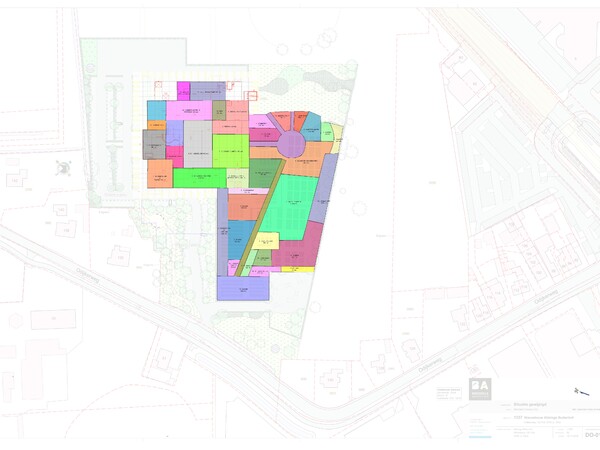 GardenCenterAdvice.com takes care of the entire routing and store layout.
When it comes to new construction, renovation or revitalization of your garden center, Gardencenteradvice provides all the qualities required for this: from knowledge and advice to design and delivery.
A renovation or an entire project?
Our professionals know better than anyone how to translate a beautiful and original design into a solid and functional building.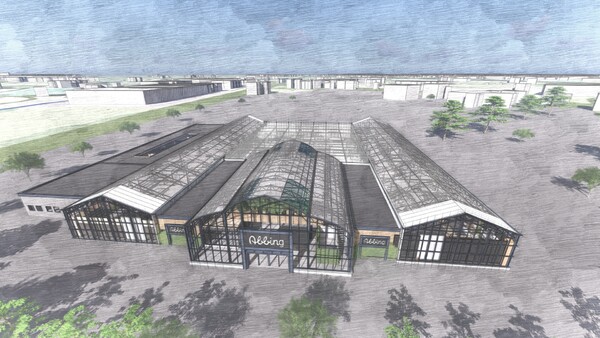 We have the best designers in the industry, both indoors and outdoors. Our highly trained specialists have extensive knowledge of the market and know the players, developments, products and materials. In this way we get the most out of our interior plans to achieve the highest return with the best store routing.
Our dedicated and experienced interior designers are involved in the interior design of the project. The interior design project involves a series of stages that are easy to distinguish:
Routing and spot plan
As first we start by putting the store routing on paper. Which departments are important and in which order do we want them. Customers walk through our store. How many meters of floor space can we allocate to the various departments. Ultimately, in close collaboration with our customers, a flimsy plan is created.
When the routing and associated floor plan are ready, we will go further into detailing the design of the store. We look at the design of the various departments and worlds that we want our customers to experience. It is important to keep a close eye on the experience per department. 'How does a customer walk through the store with different goals?' Is it just to gain inspiration, or is it to make a functional purchase. Our interior specialists keep a close eye on the fact that there is a possibility to cover the different types of store goals as well as possible. A good balance between presentations and functional trade is necessary when creating a hat shop design.
Selection of shop fitting material
After we have determined in continuous consultation with the customer what the need is for tables and racks in terms of sales meters, we can determine which type of rack material should be placed where. We will draw in the statements in our 3D design at a detailed level and build the store with this.
It is of course important that we keep in mind that the m2 of shelves and racks match very closely at the same time with the shelf plans and furnishing with the products of the suppliers. Some suppliers use the shop-in-shop principle. This is a way of furnishing a store that can only be very effective when done right. From our experience we can say that it is important to work closely with suppliers. Our preference is based on an intensive long-term approach to store design and product selection. A supplier probably has the same goal, selling most of his or her products through good stores where their products can be displayed.
Determining the total look and feel is worked out in as much detail as possible. What type of wood is used? What will the table edges look like? Which propositions may be signed and if so, what will this look like? It is extremely important that a store has an unambiguous appearance where it concerns the communication of the message why and how a certain product is offered. By communicating the right singing (message), a consumer feels at ease, which will stimulate sales. When there is no clear product communication, noise can arise and the consumer starts to doubt about the purchase. Clear price communication is very important. How we rate communication, singing,
When it has been determined where we will place which shelves, we can create a total list that can be requested from different racks from suppliers.
This makes it possible to set out the request as transparently as possible, so that different suppliers can provide a truly comparable price indication.
GardenCenterAdvice is the specialist in designing an optimal routing that fits seamlessly with the experience of the building. If we go for price, then this must be clear to the consumer.
If we go for a high-end appearance and quality, this must be clear to the customer.
If we go for run-shopping or fun-shopping, this must be clear to the consumer.
By drawing up our plans in as much detail as possible, we have the opportunity to help with purchasing store material at a competitive price. You can think of show furniture, plant tables to sales counters and shelving materials. Because we have been in the business for quite some time, we have the opportunity to work with the right parties in our opinion. We are of course open to new ideas and solutions.
In the submenus we go deeper into the explanation of different types of scaffolding material.