Garden center design
Designing a garden center seems simple, but it is not. The simple way of conveying a message to the consumer and what you want to radiate as an entrepreneur is extremely important. While making a design, we first look at the way in which the entrepreneur wants to position himself. What is the desired target group that you want to appeal to and the corresponding clientele? What is the available investment budget that is available. What is the expected turnover potential of the project? How many m2 of floor space is available? Many questions that will pass the Revu during a first acquaintance in order to get clarity in your wishes.
Then the design can begin. By listening to the customer, we try to make the best possible first sketch of the future design. By working from large to small in the division of surfaces in the store, it is possible to peel off the project, as it were, and to get to the core of the design. This is where the drawing phase starts in which we work together towards the desired result.
An optimally equipped garden center. Balance in indoor and outdoor spaces, exciting routing to entice paying customers to make their purchase. By designing based on fact-based information, it is possible to design a garden center that is ready for the future. A green future. During the design process, we often look at how we can integrate Green elements into our design. We take the elements of nature into account by looking at how nature is structured and functions.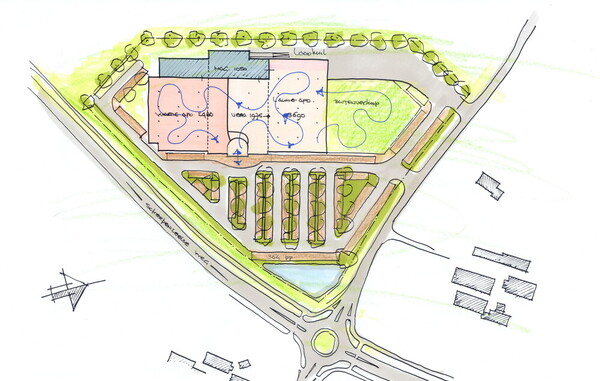 How do you get an optimal climate in our design? How do you get an optimal balance between store materials and salable items? How do you immediately get a green feeling when entering a garden center?
We believe in a world of tomorrow where we should make as much use as possible of recycled products and green solutions instead of immediately reverting to the regular existing ways and products.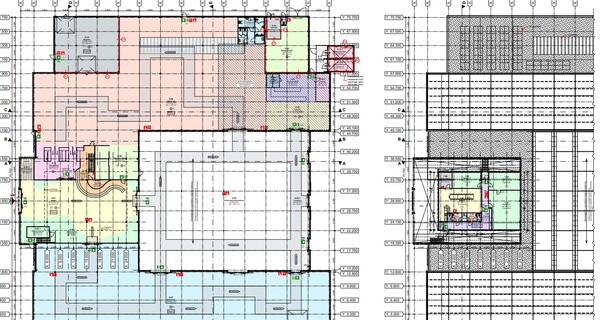 By designing from a green structure it is possible to let nature work for us. When it comes to water retention, geothermal heat, wind and/or solar energy, timber construction, applying sedum roofs and very high-quality construction in an ecological way, Garden Center Advice has the necessary knowledge to become a biophilic (looking at the nature) designed garden center.
We have proven that we have good and thorough garden center knowledge. Over the years it is possible to say that many successful garden centers in Europe have drawn and built.
The iconic garden centers in Europe are often co-designed by the architect of Garden Center Advice and raised to a higher level.
The combination between fact-based drawn garden centers is because Garden Center Advice optimally possesses the combination between design and numerical substantiation. Years of experience in analyzing and advising garden centers and other retail companies provides the opportunity to develop a sound financially substantiated plan that forms the basis of an optimally developed, (eco)logical and sustainable garden center.
Curious what the Garden Center Advice design team can do for you.