Grillguru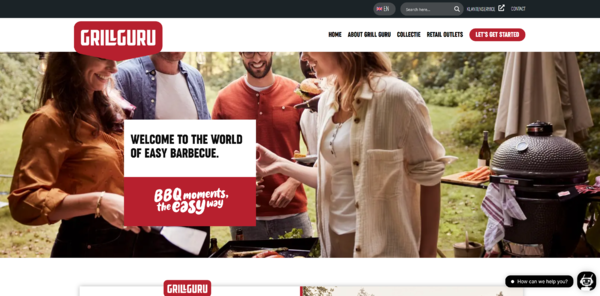 Grill Guru is very passionate about eating well outdoors and creating unique moments with friends, family, or acquaintances. We have been spreading our message like wildfire for years and we are happy to see more and more gurus emerging! More and more people are discovering the charm of enjoying the outdoors together around a fire. Cooking outside with the ultimate feeling of freedom and relaxation. Turn every moment into a party with Grill Guru. Like a true guru, it is up to us to ignite your spirit and flame. How do we do that? By making outdoor cooking as accessible and easy as possible. After all, BBQ moments are only truly special when you, as a guru, can conjure up the most delicious dishes in no time from your barbecue. From original Italian pizzas to low & slow cooking dishes. From grilling delicious vegetables to barbecuing a lovely piece of meat or fish. BBQ moments, the easy way.
GRILL GURU BACKYARD BURNER 3 :
With the Grill Guru Backyard Burner, you can now enjoy great barbecue without any effort. The barbecue has three burners and one side burner. Two handy side tables allow you to prep your food and the cabinet also allows you to store other tools. In addition, it is easy to transport due to the wheels on the bottom.
• Easy to clean
• Enamelled grill rack and warming rack
• Bottle opener for easy opening of beverages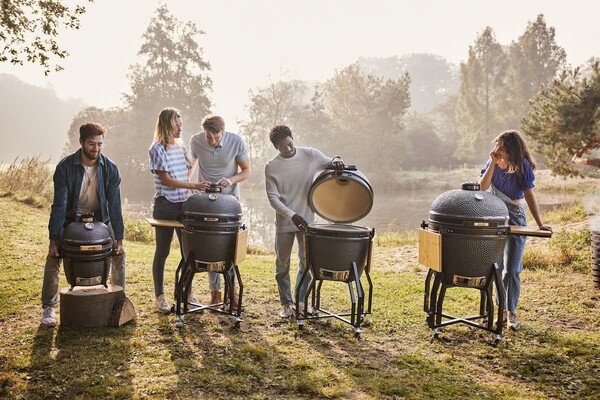 GRILL GURU COMPACT COMPLETE: The Grill Guru Compact, the smallest friend among the kamados. Taste the pure flavor of a charcoal grill with this compact kamado, which also works perfectly at a picnic spot, on the veranda or on the roof terrace. Very complete, attractively priced and made of high-grade refractory ceramics with a 20-year Grill Guru warranty.