THE BASTARDS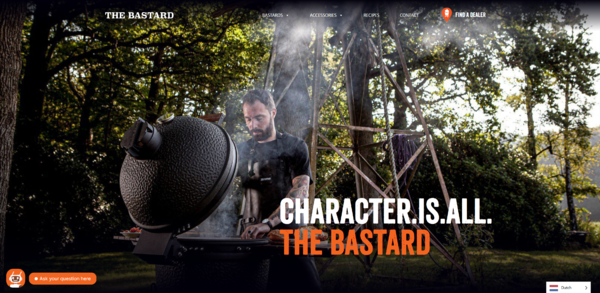 There are two things you really should know about us. One, we're Dutch and two, we're obsessed with outdoor cooking. The Bastard was born out of a love for authentic tastes and Dutch Design, meaning we strive to supply the very best materials. Now is the time to create ultimate BBQ moments!
GRILLING, BAKING, SMOKING, AND BRAISING; WITH THE BASTARD, YOU CAN DO IT ALL. BBQ WHAT YOU WANT AND CREATE FANTASTIC, DELICIOUS MEALS IN AN INSTANT. THE BASTARD IS THE MOST VERSATILE BARBECUE ON THE MARKET.
AND, JUST AS IMPORTANT, THE BASTARD IS A TRUSTED MATE THAT LOVES TO SURPRISE AND PROVIDE DELICIOUS RECIPES AND SUPPORT WITH THE TASTIEST CREATIONS.
At one of our Serious Dealers you can experience the look and quality of The Bastard experience. These selected specialists can also provide you with tips and tricks and help you choose the right accessories.