Lexenmax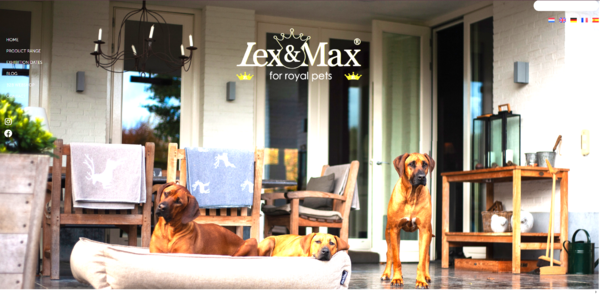 Lex&Max® is the leading dog cushion brand and cat cushion brand on the European market. It not only distinguishes itself in terms of color, quality, trend, affordability and wide range, but also in supplying affordable loose covers and loose inner cushions for your dog cushion.
Finally, you can effortlessly vary colours, designs and styles. The dirty cover of your dog cushion can be easily washed, while a clean cover in a different color is already placed around the inner filling in the living room.
The cushions are very stylish and trendy and made of beautiful quality fabrics. Thanks to the wide range of Lex&Max® covers, you can easily adapt to the moods of the seasons.
In short: the Lex&Max® collection has allure and enriches any interior.